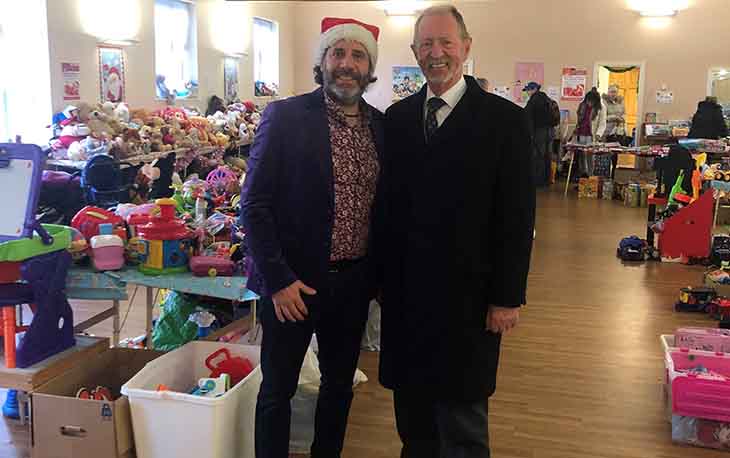 Kavanagh & Coates Funeral Services filled their Heywood branch with games and toys donated by the community after appealing for Christmas presents for less fortunate children.
The funeral home opened its doors to around 150 families over two days, who were able to take anything they liked for their children from the hundreds of gifts.
Frank Coates, Funeral Director of Kavanagh & Coates Funeral Services, said: "The parents and children were overwhelmingly grateful for their presents.
"For some children, this is sadly the only opportunity they'll have to receive presents all year."
The appeal was started by Martyn Allen, Owner of Martyn Allen Opticians in Heywood, three years ago. However, without a large enough premises to contain all the donations, Martyn reached out to Frank, who offered the upstairs of Kavanagh & Coates Funeral Services as the venue.
This year marks Kavanagh & Coates' third annual appeal for Christmas present donations with Martyn Allen Opticians. The two businesses were able to drum up hundreds of donations from the Heywood community through the power of social media in particular.
Kavanagh & Coates and Martyn Allen Opticians are now looking to top the success for a fourth year running in 2020.